A fundamental component of the RainMachine irrigation system is the concept of zones. Understanding what a RainMachine irrigation zone is and how it functions is essential for efficient water management and maintaining a healthy landscape. In this article, we will explore the concept of a RainMachine irrigation zone, its significance, and how it plays a crucial role in optimizing your irrigation practices.
Defining a RainMachine Irrigation Zone:
In the context of RainMachine, an irrigation zone refers to a specific area or section of your landscape that requires watering. It could be a lawn, garden bed, flower area, or any distinct portion of your outdoor space with similar water requirements. Each zone is considered unique and may have varying irrigation needs based on factors like plant type, sun exposure, soil type, and slope.
Function and Purpose of Zones:
The purpose of dividing your landscape into zones is to efficiently deliver water precisely where it is needed, avoiding over-watering or under-watering. By categorizing your landscape into separate zones, you can customize the watering schedule, duration, and frequency based on the specific needs of each area. This targeted approach allows for optimal water conservation, healthier plants, and a vibrant landscape overall.
Zone Characteristics and Configuration:
When setting up your RainMachine irrigation system, you can define various characteristics for each zone, including:
1. Name: Assign a descriptive name to easily identify each zone, such as "Front Lawn" or "Flower Bed."
2. Plant Types: Specify the types of plants or vegetation in the zone. Different plants have varying water requirements, and configuring this information ensures appropriate watering practices.
3. Soil Type: Define the soil type for each zone, such as clay, loam, or sandy soil. This detail helps the RainMachine system calculate optimal watering duration based on soil water retention properties.
4. Sun Exposure: Determine the level of sun exposure for each zone, such as full sun, partial shade, or full shade. This factor influences evaporation rates and helps the RainMachine system adjust watering schedules accordingly.
5. Slope: Indicate the slope or incline of each zone, whether it is flat, moderately sloped, or steep. Slope affects water runoff and infiltration rates, allowing the RainMachine to adjust watering amounts accordingly.
Benefits of Utilizing Zones:
Designating and configuring irrigation zones with the RainMachine system offers numerous advantages:
1. Water Efficiency: By tailoring watering schedules to the specific needs of each zone, water is used more efficiently, reducing waste and conserving this valuable resource.
2. Plant Health: Delivering the appropriate amount of water to each zone promotes healthier plant growth, reduces the risk of diseases, and improves overall landscape vitality.
3. Customization: With RainMachine, you have the flexibility to set different watering schedules, duration, and frequencies for each zone, accommodating the diverse needs of your landscape.
4. Precision and Control: Zones allow for precise irrigation management, ensuring that water is targeted precisely where it is needed and avoiding unnecessary watering in areas that do not require it.
Hardware information of a RainMachine Zone

A zone is a section of your yard controlled by one of the numbered terminals on the bottom of the unit. For your yard, this would be defined as the section controlled by one solenoid/valve.

Information on the basic components of a zone.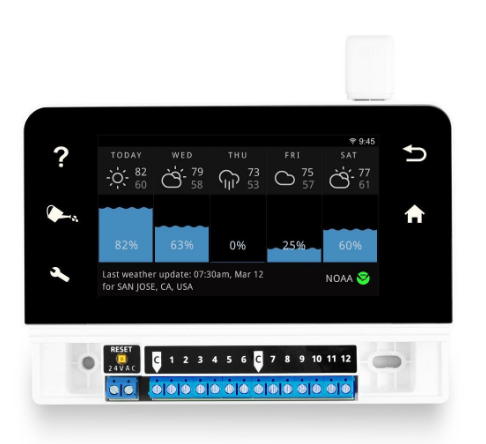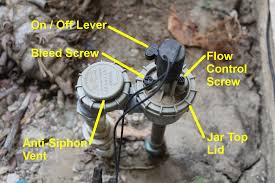 It may control many sprinklers but it is still a single zone.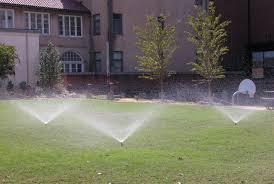 A solenoid/valve will connect with the positive to the numbered terminal that you want to control it. The valve will have a common wire that will be placed in series with the rest of the group, or ran directly to either of the C terminals on the bottom of the unit.

Conclusion:
Understanding what a RainMachine irrigation zone is and how it operates is crucial for effective water management and maintaining a thriving landscape. By utilizing zones, you can tailor your irrigation practices to match the unique requirements of each area in your outdoor space. This promotes water efficiency, plant health, and customization, leading to a vibrant and sustainable landscape. With RainMachine, you can optimize your irrigation system by harnessing the power of zones and embracing smart watering practices.