Field Capacity is a measure of the amount of water content held in the soil after excess water has drained away. Field capacity can be set for each zone by editing the Zone Properties:
Advanced Zone Settings > Field capacity.
This value can be increased if the RainMachine starts too soon after a rain.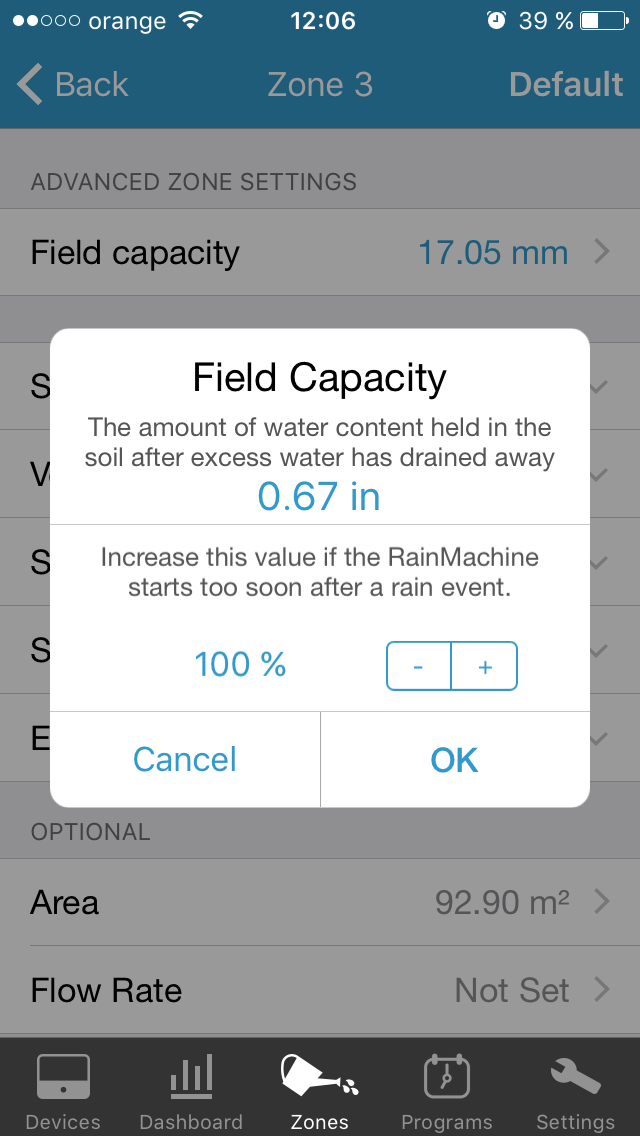 Web App
This can also be adjusted from the WebUI it is found in the zones. In the Advanced Zone Settings You can adjust the individual zones Field Capacity.

When clicking on the plus and minus symbols you will notice a 10% increase or decrease associated with the change. 0.67 inches should be the default.