The Minimum Watering Time feature allows users to set a minimum time for their sprinklers to run. Any time below that threshold will rollover to the next watering cycle.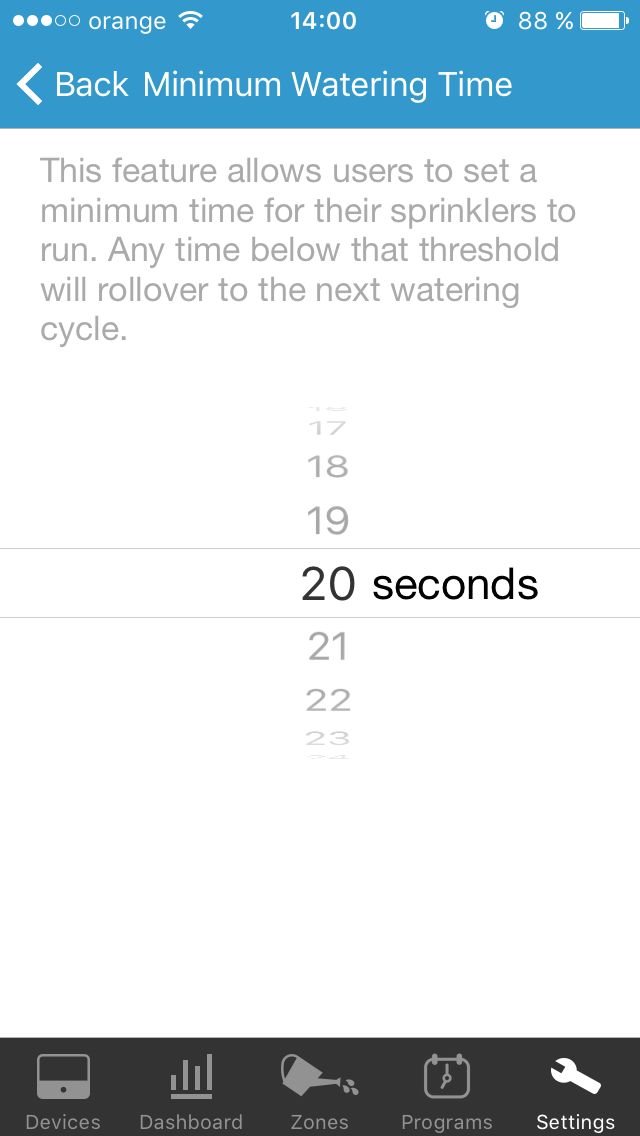 For example, if the minimum time is set for 30 seconds, and RainMachine calculates based on weather conditions that it should run for 20 seconds, the RainMachine will skip watering on that day, and roll over that 20 seconds of watering time to the next scheduled to run time. This means that if the 20 second watering was skipped Monday, and the next active day is Wednesday, then Wednesday will have 20 extra seconds added to its duration as rollover seconds from Monday.
The rationale behind this feature is to avoid "shallow watering" which promotes unhealthy root growth or to have a fixed duration for a complete cycle of rotors.