Does the RainMachine have the ability to protect avoid watering during freezing temperatures?
RainMachine has a feature called "Freeze Protect," which can be found under the Restrictions section of the app settings. This will prevent the RainMachine from watering if the temperature goes below a certain threshold (default is 35F), avoiding irrigation water potentially freezing on your plants during a frost or cold day.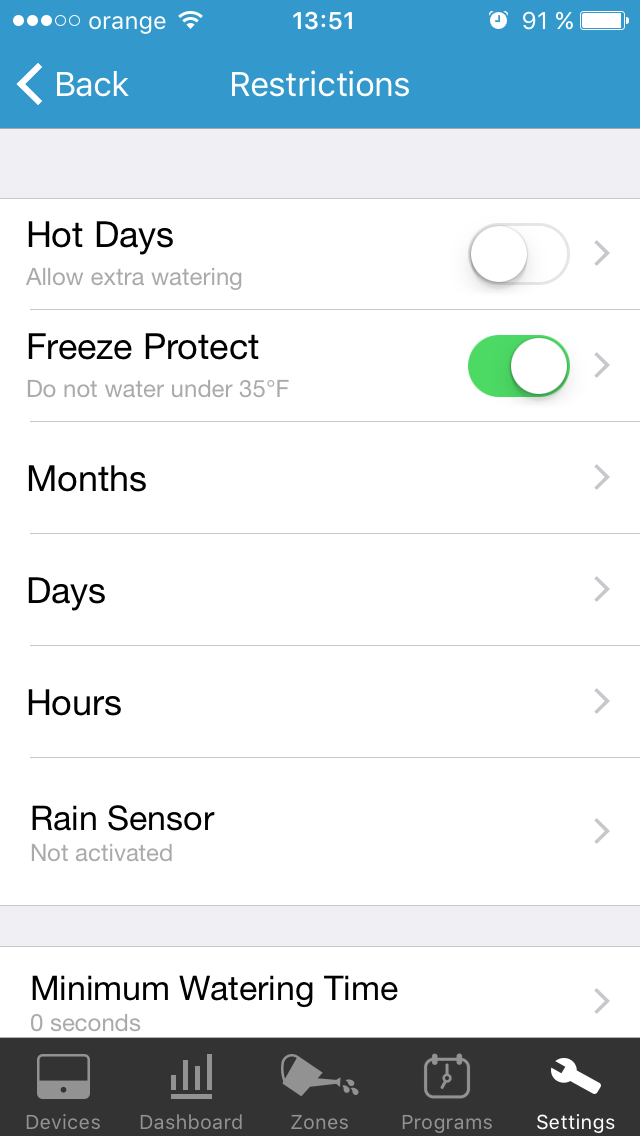 The threshold is set by the user, but triggered by the lowest temperature for the 24 hour period.
For example, the temperature of the day will be 50F high and 30F low, which will activate freeze protect.
Warning: Keep in mind that in desert climates the differences between day and night are more extreme, and can trigger freeze protect when unnecessary. This may result in under-watering for that period of time.