Using Seasonal Adjustments
The RainMachine has the ability to use seasonal weather trends instead of live weather data if weather data is off, unreachable, or you prefer to follow seasonal trends over the weather services predictions. The seasonal data is specific to the location you set, and has recorded conditions on a daily basis.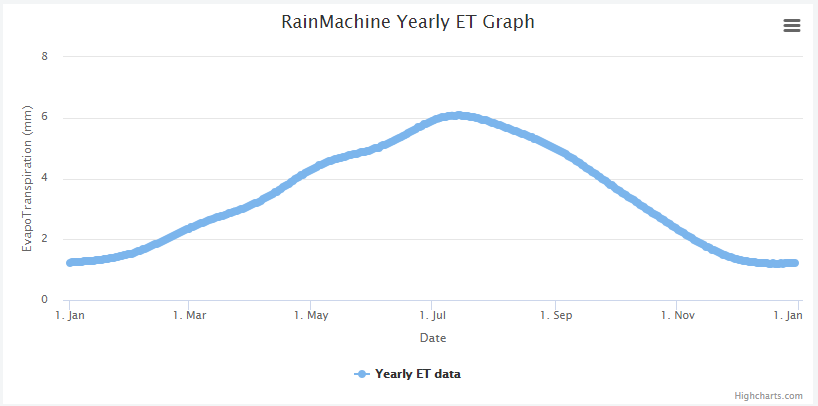 The seasonal trends are based on 10 years of daily recorded weather data for your location, making it highly accurate. Keep in mind, the RainMachine will no longer know when rain is coming, so it may end up watering during rainfall. This can be avoided by attaching a rain sensor. Learn more here.