To compute water volume RainMachine uses each zone properties as follows: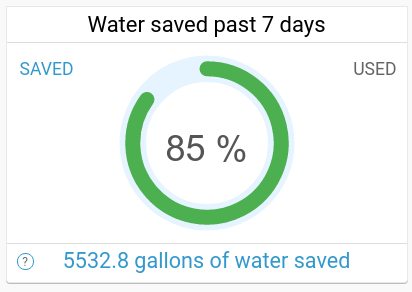 If Zone Area is specified then the water volume will be deduced from the Sprinkler Head precipitation rate and area.
If Zone Total Flow is specified it will be used if the zone has Drip type Sprinkler Head or the Area is not specified.
For fine control of water volume Sprinkler Head precipitation rate can be changed from predefined values to a Custom value.
Detailed water consumption for each zone and cycle can be found in Watering History menu.