RainMachine Mini-8 2nd gen, new features and availability
We are proud to announce our 2nd gen RainMachine Mini-8. Built on our award winning platform, the RainMachine Mini-8 is a powerful controller that offers the same functionality as the RainMachine Touch HD series without the color screen. The RainMachine Mini-8 is available to purchase on our website will be available nation-wide retail distribution on last week of February 2017.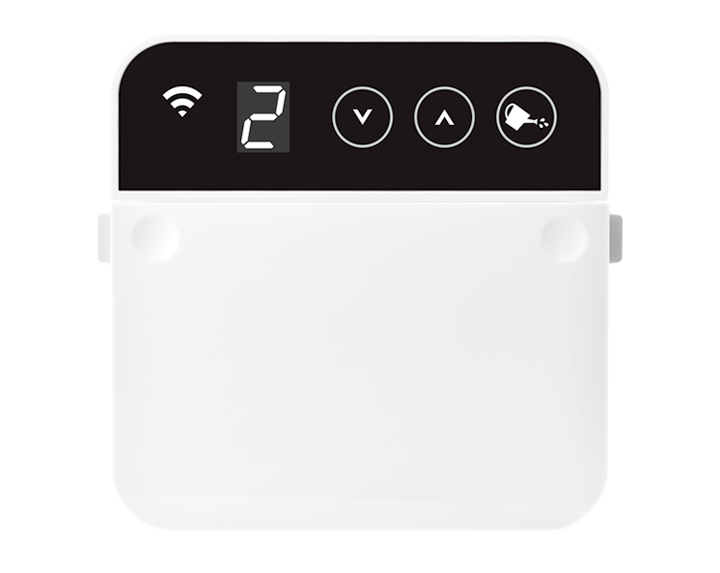 New features summary
Faster, stronger and more features
The RainMachine Mini-8 along with our new iOS, Android clients is 2x to 5x faster than its predecessor. Everything is faster, from screen loading times to responsiveness to any commands. Since last year we also introduced a slew of new functions, for a detailed change log follow this link. Among many new features, the RainMachine Mini-8 is now capable of processing multiple weather sources ensuring increased accuracy and availability. The setup process was streamlined, resulting in a quick installation process that takes less than 5 minutes.
Alongside iOS and Android clients, the RainMachine Mini-8 has a simple and elegant web browser interface that can be accessed locally as well as remotely. It is important to mention that all our RainMachines have been designed to operate locally and remotely, thus eliminating the the need for cloud access when the devices are operated from home.
Stronger Valve Drive, Overload and Short Circuit Detect
Control with confidence
The RainMachine Mini-8 valve drive has been improved to handle larger peak currents. This helps driving older valve systems with stubborn and rusted solenoids. Hardware assist for Short Circuit and OverCurrent measurements are now implemented in hardware. We added a 2nd layer of hardware watchdog circuity to ensure that valves always start. In case of a over-current situation the RainMachine Mini-8 will retry 3 more times, this feature is especially helpful when valves get stuck as they often do: By implementing the retry mechanism, the debris is often times dislodged by automatic retries, eliminating need for maintenance. Operating temperature has also been improved, allowing the RainMachine Mini-8 to withstand high temperatures (up to 140F).
Availability

 
The RainMachine Mini-8 is now available for purchase for $159 at our web store. Will also be available for purchase at Home Depot, Lowe's and Amazon (with Amazon Prime) after February 15, 2017.
Post is closed for comments.