Introduction
Now with the addition of RainMachine Cloud Servers Access, Remote Access has become easier than ever. Operating the RainMachine remotely made things so convenient we included this feature into our 1st generation models as well. As long as you are running Firmware 3.72 or higher you have access to RainMachine Cloud Servers based Remote Access. No more static port mapping through your firewall is required.
Instructions
Navigate to Settings > System > "Remote Access"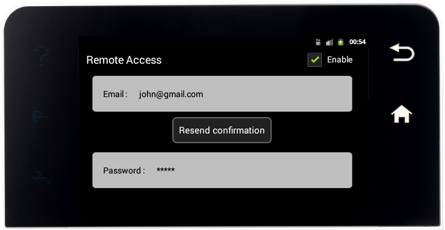 Here you can add/edit your email address and password. These are the credentials you will need when accessing your controller remotely. Make sure to click the "Send Verification Email" button if it did not happen automatically.
Now login to your email and find the confirmation email and click "Confirm Email Address".
You are now ready for RainMachine Cloud Servers Access.
Starting June 8, 2022 a Premium Services yearly subscription is required in order to access your RainMachine remotely through the RainMachine Cloud Servers.