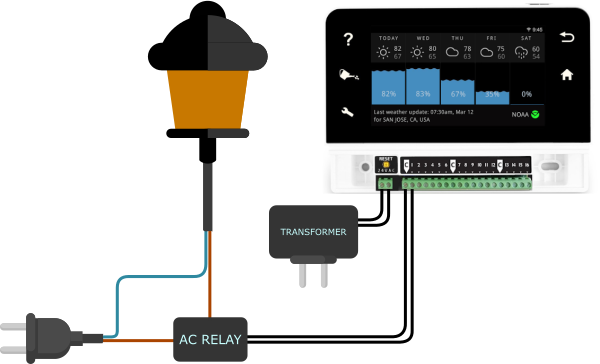 With a 24 Volt AC Relay you can now activate not only Out Door Lighting but other various 110 Volt operated devices. The Relay would run directly to a zone of your choosing. Then you could create a program that starts at Sunset and runs for a desired length of time.
Using IFTTT you could even set them to come on based on various triggers including Android/iOS GPS Location. With this you could have your lights come on when arriving at home.
Information on creating a program here.


Important things to remember when setting up program for garden lights:
Frequency: Daily
Start time: Sunset
Set desired zone run time (1-2 hours)